Recht aktuell
"Recht aktuell" is the continuing education format of the Basel Faculty of Law and has successfully attracted an interested professional audience since 2002. Employees in legal professions or professions related to law are thus informed about current legal developments every year with the "Recht aktuell" events. These include, for example, periodically recurring events such as the ZPO Day, the Basel Social Insurance and Labour Law Conferences, the Family Law Conference or the "Art & Law" event, which takes place at the same time as "Art Basel". In addition to the conferences already mentioned, the range of events is supplemented by a large number of exciting events on current legal topics. Since 2010, "Recht aktuell" has also been cooperating with the Basel Bar Association. Under the label "Brush up", legal topics are explained and current specialist knowledge is conveyed in mostly half-day events. The "Recht aktuell Forum" also offers full-day lectures, workshops and discussions on a specific legal topic, thus rounding off our range of continuing education courses.
Are you interested in legal topics or are you confronted with legal issues in your daily work? Then "Recht aktuell" belongs on your continuing education agenda, because here:
experience lectures, discussions and workshops led by renowned national and international legal scholars and lawyers
collect SAV continuing education credits
receive comprehensive information material
build and maintain your legal network
take advantage of the direct link to continuing education at universities
Current conference program (German only)
Recht aktuell: 6. Basler Sozialversicherungsrechtstagung "Schnittstellen des Sozialversicherungsrechts"
Das Verhältnis Recht und Medizin, Beweisfragen, Koordinationsrecht, Migrations- und Verwaltungsrecht, Arbeitsrecht
Conference archive and contact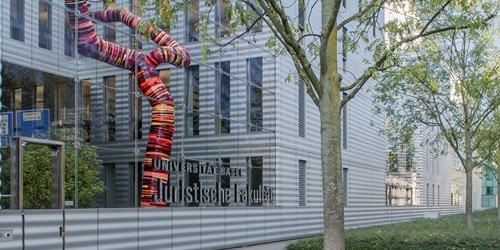 Faculty of Law
Coordination Office recht aktuell
Peter Merian-Weg 8
4002 Basel
Tel: +41 61 207 25 19
Fax: +41 61 207 25 08